Inductee Biographies
2021
Tina Tombs, Professional Golfer and Instructor
---
A two-time NCAA All-American in 1984 and 1985 at Arizona State University, and an ASU Hall of Fame inductee in 2006, Tina Tombs competed on the LPGA Tour after graduation and won the 1990 Jamie Farr Toledo Championship. She has been a member of the LPGA ever since, as a competitive player on the tour and now on the Legends Tour, and as an accomplished teaching professional. In 2014 and 2018, Tombs was named the LPGA National Teacher of the Year. She earned the Arizona Golf Association's Updegraff Award in 2017, given annually to the person who "… by his or her actions and accomplishments exemplify the Spirit of the Game." Other awards include 2014 and 2018 LPGA Central Section Teacher of the Year; 2015 Marilynn Smith Service Award; Golf Digest's Best Teachers in Arizona, 2017- 20; Teaching and Club Pro's Top 50 LPGA Teachers, 2017-20; and GOLF Magazine Top 100 Teacher since 2019. "When I think about my career, I feel overwhelmed," said Tombs. "I have put my heart and soul into this game. I am blessed to have received so much from the game of golf and its beautiful community. I wake up every morning and I am filled with gratitude, even more so after this year, that my office is the golf course. It is the honor of my career to be recognized by the Arizona Golf Hall of Fame!"
---
John Gunby, Southwest Section PGA Professional
---
A 2017 recipient of the AGA Champion of Golf Award recognizing "Selfless lifetime service to the Game of Golf in Arizona," John Gunby's dedication to serving the game for the last 40+ years is well-documented and recognized by his peers. He has orchestrated a fundraising golf tournament for the Wounded Warriors Foundation on Veterans Day and has been very involved from the outset with the Southwest PGA's and the national PGA HOPE (Helping Our Patriots Everywhere) initiative including orchestrating a PGA HOPE Comedy Show to raise funds for PGA HOPE programs. In 2019, Gunby received the Southwest PGA Patriot Award, which bestows special recognition on a PGA Professional who personifies patriotism through the game of golf and demonstrates unwavering commitment and dedication to the men and women who have valiantly served and protected the United States. The 2013 Southwest PGA Golf Professional of the Year, Gunby was recently announced as an enshrinee into the 2019 Southwest PGA Hall of Fame. "I am deeply indebted to all those involved with golf in Arizona, as they have made such a positive difference in my life and the lives of countless others," said Gunby. "The acronym GOLF so appropriately stands for: Great Opportunities, Lifetime Friends. Thank God for the wonderful game of golf."
---
Mark Woodward, Superintendent
---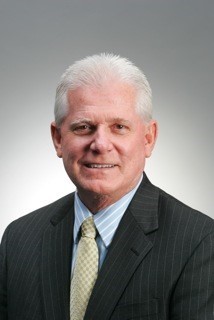 Mark Woodward is a Certified Golf Course Superintendent/Director of Agronomy (CGCS) who has over 50 years of experience in many facets of the golf industry, forty-five of those in Arizona. His diverse career has included both stints as a Superintendent and Administrator, most recently serving as the Director of Agronomy at Whisper Rock Golf Club in Scottsdale. As the City of San Diego's Golf Operations Manager in 2005, Woodward was responsible for preparing the Torrey Pines South Golf Course to host the 2008 U.S. Open, working closely with the United States Golf Association (USGA). For his efforts at Torrey Pines, Woodward was recognized by Golf Inc. Magazine as one of golf's "Most Admired Operators" in 2006 and in the Top 35 "Most Powerful People in Golf' in 2008 and 2009. He served as CEO of the Golf Course Superintendent Association of America (GCSAA) from 2008 through 2010, and was a Senior Vice President of Operations for Scottsdale-based OB Sports Golf Management from 2013 through 2017. Woodward served on the Cactus and Pine Golf Course Superintendents Association board of directors on three separate occasions dating back to the 1980's, and currently as President. "I was extremely humbled and taken a little off-guard to be selected for this honor," said Woodward. "By far, the most rewarding part of my career in golf has been all the inspirational people I've met and worked with. They are the true foundation of the golf industry."
---
Desert Mashie Golf Club, Industry Leader
---
During the years of segregation when golf was a restrictive game and most courses were prohibitive or private, a group of ten professional African American men – the Desert Mashie founding fathers – came together and challenged that limitation. The Desert Mashie Golf Club was founded in 1946 as an organization "for all persons interested in golf regardless of race, or ethnicity," one of the oldest independent clubs in Arizona. They stated the organization did not practice, permit or condone segregation or discrimination in any form because of color, race, creed, religion, national origin or gender orientation in order to foster their love of golf and expand the sport in the community. The club defined its purpose, commitment and outlined a program for growth, with five objectives established: 1. To provide instructions and clinics for its members 2. To provide organized competition for its members 3. To promote a golf program for youth 4. To promote a program for women 5. To develop better public relations in the total golf community "We are so honored and grateful to be named to the Arizona Golf Hall of Fame," said Carolyn Suttles, Desert Mashie Club President. "The mission of Desert Mashie has always been about our Junior Golfers. The fact that we have helped send young people off to college - and the alumni from our Junior Program - to work not only in golf but in a myriad of professional careers, is proof of the impact our organization has had on this community."
---
---
2017
Bill Coore, Architect
---
A native North Carolinian, Bill played much of his early golf at the Donald Ross courses of Pinehurst and the Perry Maxwell designed Old Town Club in Winston-Salem. A 1968 graduate of Wake Forest University, Bill began his professional design and construction career with the firm of Pete Dye and Associates. Under Dyes' guidance he was introduced to the elements of creative design and physical construction. Bill formed his own design company in 1982 and then partnered with Ben Crenshaw in 1986. Their design philosophy was the same – admiration and respect for the classic golf courses of the "Golden Age of Architecture" with influences from Alister Mackenzie, Charles Blair MacDonald, Donald Ross, Perry Maxwell and Albert Tillinghast. For Bill, five factors influence his design style the most: the land, the course's concept, the owner's needs and desires, the clientele, and his previous projects (so as to keep designs interesting and to avoid redundancy). He and Crenshaw try to choose sites that lend themselves to classic design and require minimal moving of dirt, helping them produce strategically captivating and artfully executed courses. The team currently has five courses in the Top-100 in the U.S. according to both Golf Magazine and Golf Digest: Sand Hill GC in Mullen, Neb.; Friar's Head in Baiting Hallow, New York; Bandon Trails in Bandon, Ore.; Old Sandwich in Plymouth, Mass.; and Streamsong (Red) in Fort Meade, Fla. Two of them, Sandhills and Friar's Head, are in the top-25 in the world. Bill's contribution to golf in Arizona include the O'odham and Piipaash courses at Talking Stick and the Saguaro course at We-
Ko-Pa. ---
Kathy Cornelius, LPGA Professional
---
At age 13, a summer junior golf class at Lake Worth Golf Club gave Kathy a taste of the game which became her lifetime love.
Kathy played on the men's golf team at Florida Southern College. She was runner-up in the National Collegiate Championship in both 1951 and 1953. In 1953 she decided to turn professional with the encouragement of her husband, PGA professional Bill Cornelius.
During her rookie year on the LPGA Tour in 1956, Kathy wasted no time making a name for herself. She won three LPGA tournaments, setting a 72-hole scoring record with her win at the St. Pete Open. She teamed with Bev Hanson to win the Hot Springs 4-Ball Tournament, and two weeks later she won the 1956 U.S. Women's Open at Northland Country Club in Duluth, Minn. In 1961 she won the Tippecanoe Open on the LPGA Tour and set another scoring record with a 54-hole total 203.
Kathy's LPGA Tour career spanned from 1956 to 1982. Along with a successful playing career, Kathy and Bill had two daughters, Karen and Kay. Kay had an outstanding junior career and with her win at the 1981 U.S. Girls' Junior, Kathy and Kay became the only mother-daughter USGA Champions, a record which still stands today. ---
Shawn Emerson, Superintendent
---
Shawn Emerson is a second-generation superintendent following in the footsteps of his dad and Hall of Famer (2012), Bill Emerson. Shawn spent his teen years in Massachusetts learning the trade from Bill where he managed turf at several high-end clubs. He moved to Arizona in 1982 with his family and worked for numerous golf courses from 1982-1987 including Mountain Shadows, Stone Creek, and TPC of Scottsdale.
Emerson graduated from the University of Arizona in 1990 with a Bachelor of Science in Agronomy. His coursework was taught by Hall of Famer, David Kopec (2006).
Emerson was a Superintendent at Desert Mountain Golf Club from 1990-1994. He worked out of state from 1994-1995, first at Coronado Country Club in El Paso, TX, and then at PGA West in Palm Springs, CA.
In 1997, Emerson returned to Desert Mountain Golf Club and has been their Director of Agronomy ever since. During his career thus far, he has hosted eleven Senior PGA tour events (Tradition and Schwab Cup), seven Arizona Opens, four Southwest Amateurs, two State Amateurs (men and women), USGA Qualifiers, and USGA national championships.
Under Emerson's tutelage, Desert Mountain has trained and mentored over 75 golf course superintendents and assistants that have moved on to other jobs within the turf industry.
Emerson has served on the Cactus and Pine Board of Directors and as President of the Cactus and Pine Foundation. He also speaks on a regional and national level, representing the turf industry and promoting Arizona golf. ---
Betsy King, LPGA Professional
---
Betsy started on the LPGA Tour in 1977 and played for 28 years. She was one of its most popular stars from the mid-1980s to mid-1990s. From 1984 through 1989, Betsy won a total of 20 LPGA events, more wins than any other golfer in the world, male or female, during that time period. She also won six major championships including
ANA Inspiration (Nabisco Dinah Shore) – 1987, 1990, 1997
U.S. Women's Open – 1989, 1990
Women's PGA Championship – 1992
Betsy played on five U.S. Solheim Cup teams and was the victorious captain of the 2007 U.S. team. Her successful playing career earned her many accolades including Player of the Year three separate times. She sits at No. 14 in LPGA history for officials wins with 34.
In 1995 she became the 14th member of the LPGA Hall of Fame and the first to cross the $5-million barrier in career earnings. She was inducted into the World Golf Hall of Fame in the same year.
Betsy became a winter resident in Arizona in the 1980s and moved here full-time in 2007, the same year she founded Golf Fore Africa. She has always been involved with charitable causes, and through Golf Fore Africa she works to raise funds for African communities to aid with economic development, education, health, clean water, and children's issues. She still competes on the Legends Tour and runs "Vision of Hope" LPGA Pro-Am to benefit Golf Fore Africa. ---
Cliff Whittle, PGA Section Professional
---
The 1961 Rocky Mountain PGA Section Professional of the Year, Cliff was an accomplished player who won several important tournaments early in his career, including the San Juan Open, Nevada Open, Utah Open, Idaho Open and the Rocky Mountain PGA Championship in 1957.
Cliff's inspiration continues in the youth of today with the Cliff Whittle Cup, an event that honors his achievements and influence and provides opportunities for young people to play golf and have fun within a development league played at a number of different Valley facilities.
President of the Southwest Section PGA from 1975-77, Cliff was instrumental in establishing the growth and financial future for the section. He was a strong believer that every PGA Professional should know how to teach and play the game at a high level. His passion for education prompted his involvement as an instructor at both Business Schools 1 and 2 of the PGA Apprentice Program.
Cliff served as host of the first PGA National Club Professional Championship in 1968 in Scottsdale. Until his death in January 2009 he was a free-spirited PGA Professional who believed greatly in the men and women who served the game every day.
---
---
2016
Christi Dickinson, Amateur
---
Christi Dickinson was born and raised in Stowe, Vermont and actually had aspirations to be an Olympic skier until she blew out her knee during a training run. That's when she turned her atten-tion to golf. Over the years, Christi developed a profound love for the Rules of Golf, and in 1985 began attending the USGA/PGA Rules of Golf Seminars. She attended countless workshops since then and is considered an expert – having achieved a score of over 92 on the test for most of those years. That knowledge has served her well – in 1993 she was invited to sit on the US Women's Mid-Amateur Committee and later had the honor of being invit-ed to serve on the USGA Women's Committee (1997 – 2008). During her ten-ure on the Women's Committee, she served as Chairman of the Women's Amateur Public Links Championship and the Women's State Team. Her volunteerism assisting with the Rules of Golf are extensive. She has served on the rules committee at many USGA Championships; US Women's Open 1994-2011; US Women's Amateur 1997-2008; World Amateur 2000-2010; US Open 2002, 2007, 2008; British Women's Open 2005; numerous USGA Girls, Boys Championships, State Team, Women's Seniors, and Men's Mid-Amateur and the Curtis Cup; NCAA Championships 1992 –2000; Wom-en's Trans National Golf Association 1997-2000; countless AGA and AWGA tournaments and USGA qualifiers. At her club - Paradise Valley CC, she's been very involved with the Wom-en's Association, served on their Executive Board, was its Chairman in 2009-2010 and Chairman of the Rules of Golf from 1998 to present. She has also spent time on the Paradise Valley Country Club, Green Committee 2001-2002, 2009-2010 and the Golf Committee 2009 to present. Christi became the first female member of the Arizona Golf Association Board of Directors in 1996 and in 2001 served as its first female president. Following her term, she has served as a member of the Council of Past Presi-dents, President of the Arizona Golf Foundation and Chairman of the Arizona Golf Hall of Fame. She was presented with the Ed Updegraff Award in 2014 – an award given to an individual that most exemplifies the spirit of the game.
---
Dick Hyland, Professional
---
Dick Hyland moved to Scottsdale from Florida in Janu-ary of 1987 and became the first Director of Golf for Lyle Anderson at the Desert Mountain Club. He held that position for over 15 years before being promot-ed to President of Lyle Anderson Golf, with responsi-bilities at clubs including The Hokulia Club in Hawaii, Las Campanas in Santa Fe, New Mexico, Dundonald Links, Loch Lomond Golf Club in Glasgow, Scotland, and Superstition Mountain in Arizona. Over the years, he has been involved with over 40 tour type events such as the Tradition, a Major Championship on the Senior tour , the desert scram-ble, The USGA Women's Senior Amateur, The Senior Grand Slam of Golf, The Prince Andrew Duke of Your Junior Championship, The LPGA Safeway Interna-tional, The Shell's Wide World of Golf Match, The Scottish Open Champion-ships , The Arizona Open, and numerous SWSPGA Junior Championships. In 2010, Dick became the Director of Golf at The Country Club at DC Ranch in Scottsdale. Since coming to DC Ranch, they have opened the golf course to what will be fourteen (14) AGA/AWGA/JGAA or SWSPGA Championships. Dick has served on the Board of Directors of both the Southwest Section of the PGA and the Arizona Golf Foundation Board of Directors. He was the first Chairman/Board member of PGA President's Advisory Board for TaylorMade/Adidas Golf in 2000, selected as the PGA Golf Profes-sional of the year three times, was named National PGA Merchandiser of the Year for private clubs in 2001, the SWSPGA Merchandiser of the Year. Dick was presented with the SWSPGA Bill Strausbaugh award presented to a PGA Professional who by their day-to-day efforts have distinguished them-selves by mentoring their fellow PGA Professionals in improving their employ-ment situations and through service to the community and the Arizona Golf Association's Ed Updegraff award which recognizes those who exemplify the spirit of the game. Dick's passion is running golf operations that keep members happy and teaching young pros how to serve their clientele. The following quote from Dick says it all - "I've never really had a job - I've had a career. A job has hours and limitations, and a career does not. My greatest thrill is to see the young professionals who have worked with me over the years go on to successful careers." At last count, he has placed over 50 PGA professionals to head Golf Professional, Director of Golf or Instruction positions in the industry.
---
Tom Lambie, Professional
---
Tom Lambie's role in Arizona golf spans over 80 years. From a 9 year-old selling lemonade be-hind the sixth green at Phoenix Country Club to a world-record setting age-group player, he has left an indelible mark on Arizona golf. It all started in 1930 with the aforementioned lemonade sales for 5 cents a glass. By 1938, Tom was caddying at Phoenix Country Club for 70 cents a round, and working on a fledgling golf game. By 1941, the 20 year-old was one of the best players in Arizona. High-lights of that year include tying Ben Hogan for low round of the day at the Western Open and winning the Phoenix City Championship. Then came the war but before he left to serve, he managed to beat Bing Crosby to win the 1942 Phoenix Country Club Invitational. Following the war, he restarted his golf career with a stellar collegiate ca-reer at Stanford. In 1946 he captained the NCAA National Championship team and won the Pacific Coast Intercollegiate individual title.. He was an NCAA Championship individual semi-finalist in 1947 and '48 while playing number one for Stanford. After college, he won the Arizona Public Links Championship in 1952 and '54, and advanced to the national quarterfinals in 1954. Tom turned profes-sional in 1955 and was hired by the AGA Hall of Famer Milt Coggins Sr. to be the head pro at the Encanto short nine. He was then named head pro at Cen-tury Country Club (now Orange Tree) in 1958, and won the Arizona Open that same year. In 1965 Tom built Coronado Golf Course in Scottsdale. It became a bustling place, with the busiest range in Arizona, the de facto practice facility for ASU players, and a stellar PGA Professional teaching staff. It also became a hub of junior golf, hosting junior clinics and the annual Scottsdale City Junior tourna-ment. Coronado High School became a golf powerhouse in the 70's, winning multiple state championships. After 12 years of operating Coronado by himself, he sold 2/3 interest in the operation to Milt Coggins Jr., allowing Tom time to play more often, in-cluding stints on the European and Asian Tours. They ran Coronado together for 10 more years before selling to a new outside operator.
---
Joe Porter, Professional
---
Joe Porter grew up on the edge of Arizona Country Club but never picked up a club until he was almost 13 years old. With that first swing, his life was forever changed. He started playing in junior events and won the 1962 Arizona State Junior Golf Championship. He led the Arcadia High School golf team to consecutive state championships in 1962 and 1963 and won the individ-ual title in both of those championships. Also while in high school, he won the Arizona Amateur Championship in 1963. After high school Joe when to Phoenix College where he led the golf team to the National Junior College Championship in 1964. Joe then transferred to Arizona State University and played on one of Coach Mann's best ASU golf teams, earning All-American honors in 1967, finishing 5th in that champion-ship Joe qualified to play on the PGA Tour in 1969 and competed for over ten years with a good level of success. He had a number of high finishes with a career best of second place in the Western Open at Butler National. In 1979 Joe left the Tour and began a real estate venture with CB Richard Ellis (now CBRE) where he has had a very successful career. He is currently Senior Vice President-Brokerage Services. Along the way, Joe regained his amateur status and became a strong sup-porter of expanding Arizona Golf Association championships, winning a fair share of his along the way. Joe also became very involved with The Phoenix Thunderbirds, the philan-thropic organization that manages the Phoenix Open—know known as the Waste Management Open. Joe remains a Lifebird and an active supporter.
---
Marilynn Smith, Professional & LPGA Founder
---
Marilynn Smith is a golf legend. Her career included win-ning the Kansas State Amateur in 1946, 1947 and 1948, the first time when she was just 17 years old. She won the 1949 Inter-Collegiate title while attending the Univer-sity of Kansas, and turned pro the same year, encour-aged by her father, her golf pro, and equipment giant Spalding, who signed her to 27 consecutive one-year contracts. Marilyn is one of the founding members of the LPGA. At the time she turned pro, the Women's Professional Golf Association was failing, and Marilynn and 12 other pio-neering women were determined not to let professional women's golf die. The charter meeting of the LPGA took place in 1950 at the US Women's Open in Wichita, Kansas, where the women laid the groundwork. Marilynn served as the LPGA's president from 1958 to 1960, and during her tenure she spearheaded the formation of the LPGA Teaching Division, established the first LPGA Pro-Am in conjunction with tournaments, and formed the LPGA National Golf School. Marilyn won her first pro tournament in 1952 at the Fort Wayne Open, and would go on to win a total of 21 events on the LPGA Tour, including the 1963 and 1964 Title-holders Championships. She finished in the top ten on the money list nine times be-tween 1961 and 1972, with her best finishes being fourth places in 1963, 1968 and 1970. Marilyn was the first golfer in LPGA Tour history to score a double-eagle at the 1971 Lady Carling Open. For the past several years, Marilynn has resided at Pebble Creek Country Club in Goodyear. She brought with her the Marilynn Smith LPGA Charity Golf Classic, a tour-nament that helps raise money for college golfers. Having grown up in a world where women weren't often supported in their dreams of playing sports, she set up the Mari-lynn Smith Scholarship Fund to help young women achieve their goals. In 2014 the fund provided twenty $5,000 scholarships to young women athletes. Marilynn is in her mid-80s and no longer golfs, but true to her nickname of "Miss Personality", she loves to visit with players and make sure they are enjoying the tournament. Cheery and out-going as ever, she remains a great ambassador for women's golf.
---
---
2015
The Thunderbirds, Industry Leader
---
The Thunderbirds began in 1937 as a special events committee for the Chamber of Commerce. Spearheaded by Bob Goldwater, himself a member of the Arizona Golf Hall of Fame, the group founded the Phoenix Open. That tournament is now called the Waste Management Phoenix Open, which draws the biggest golf galleries in the world, with a half-million people or more attending each year.
Over its history, the group also has run several other PGA Tour events and is heavily involved in sponsorship of college and other amateur golf events.
But the Waste Management Phoenix Open is its driving force, and this year the Thunderbirds topped $9 million in charity giving for the first time, bringing the total to more than $100 million since the event's inception.
"It's great that this (induction) would happen in a year when we set a record for charitable giving and also a year when we reached that milestone," Thunderbirds Big Chief Danny Calihan said. "Topping $100 million in charity giving isn't done in one good year or three good years. It's the result of decades of people putting their time, effort and energies into creating something that can make a difference in our community.
"We're very proud to be honored and we think it's great that both of our organizations are being honored in the same year. We have similar goals and agendas and we greatly respect the Conquistadores and all they have done for their community."
---
The Conquistadors, Industry Leader
---
The conquistadores were formed in 1962 as an organization to support University of Arizona athletics, and has evolved into a far-reaching civic group. Their counterpart to Goldwater was Tucson business legend Roy Drachman, who called together a group of 30 community leaders at the original El Conquistador Hotel near Randolph Park, and the Conquistadores were born.
Their first pro event was the Tucson Open in 1966 and, since then, they have staged numerous tournaments on the PGA, LPGA, Champions and world tours. Their current tournament – the Tucson Conquistadores Classic – recently was called one of the top events on the Champions Tour by respected pro Fred Couples.
The Conquistadores also reached a milestone this year, surpassing $30 million in charity funds, which support a wide variety of youth activities. In recent years, for example, they have helped fund pay-for play vouchers for children of limited means so they can participate in school athletics.
"Our numbers aren't as impressive as the Thunderbirds' but we are a smaller community and I think we have made a very positive impact," McDermott noted. "And I like the fact that our events provide different experiences for Arizonans."
"If people want to go to a huge tournament with a raucous party and massive crowds, they can do that in Phoenix, and if they prefer a quaint boutique event they can do that in Tucson. It's pretty neat that we can offer the best of both worlds in the same state." Which, of course, helps tens of thousands of Arizona's citizens in the process.
---
---
2014
Tom Cunningham, Industry Leader
---
Tom has been a resident of Phoenix for over 50 years and a graduate of ASU with a B.S. degree in accounting. Upon graduation from college he entered the field of accounting for a short period of time and was a principal in a property and casualty insurance agency for over 20 years.
He has been a member of the Phoenix Thunderbirds for over 30 years, previously serving as a member of the City of Phoenix Citizens Golf Advisory Council for over 10 years, and was a past USGA Junior Amateur Committee and USGA Regional Associations Committee member. Tom has also given of his time and been associated with many non golfing organizations over the years.
Tom was involved on the board and staff-level with the Junior Golf Association of Arizona since 1986, first serving two years as the president of the JGAA Board of Directors. He took over as the association's Executive Director in 1994 and served in that role for nearly 20 years, retiring at the end of 2013. Tom still stays involved with junior golf, as he continues to serve as the Junior America's Cup Executive Director, a position he has held since 2005.
---
Steve Dallas, Course Owner
---
Steve grew up in Seattle, Washington. Prior to moving to Arizona, Steve spent three years playing professional golf on the US, South African, Canadian, Asian & Australian Tours. He had some success as a touring professional but moved to Arizona in 1984 and got his amateur status back. After gaining amateur status, he became involved with the AGA Tournament Advisory Committee for fifteen plus years, he's played on the AGA Goldwater Cup for eighteen plus years, he won the 1988 Mid-AM, 1999 & 2002 Publinks and in 2002 & 2004 the Arizona Four Ball. He has qualified for nine USGA championships; 1 Publinks, 2 Mid-AMs, 5 Senior AMs and 1 State Team Championship. He also was named Master's Player of the Year and Senior Player of the Year four times.
He had the privilege of overseeing Alta Mesa Golf Club for over 15 years as the President of the Board working closely with all avenues of the golf country club industry as well as his ownership and management of such golf courses as Las Colinas, Apache Creek & Western Skies. He has also worked very closely with the AGA, AWGA and the JGAA in helping with their tournaments. Over the years, he's enjoyed being able to have an impact on the game of golf by mentoring and supporting young golfers trying to compete in this great sport. He has started the golfing careers of many accomplished golfers financially through equipment and sponsorships. He is a very generous man who donates his time to players of all skill ranges and has been a mentor to such golfers as Hall of Famer, Fred Couples and current PGA Tour Player, Charlie Beljan. He would say, if asked, that he's been fortunate to have experienced the joys and challenges from a game he so loved and continues to love to play.
---
Phil Green, Industry Leader
---
Phil Green, a true Arizona native, was born in 1957 in Safford, Arizona. He graduated from Safford High School in 1975, played collegiate golf at Mesa Community College and Grand Canyon University. He began his professional career at Orange Tree Golf Resort in 1979 and became a member of the PGA in 1985. Over the years he worked at The Phoenician Golf Resort, Alta Mesa Country Club, Gold Canyon Golf Resort and Terravita Golf and Country Club.
In 1995 Green joined OB Sports and is currently its Chief Operating Officer. In that position, he oversees all corporate affairs in addition to supervising the operations for all courses managed by the company. Phil also helps to create long-term business plans for prospective management or development projects. Green has personally overseen the management implementation of more than 75 golf facilities in 22 States.
Green has a proven background in operational excellence and sound business skills with more than 29 years as a prominent leader in the golf industry. Phil has been recognized by the golf industry on numerous occasions for his leadership including a cover article in GolfInc Magazine. In 1994, he was recognized by his peers as the Southwest Section PGA Golf Professional of the Year and in 2013 he was inducted into their Hall of Fame.
---
Paul K. Skelton, Club Management
---
Paul Skelton has distinguished himself as one the leading professionals in golf and country club management, having earned a reputation for the quality of the clubs managed, teams assembled and performance on behalf of developers and club members alike.
During his club management career Paul spent 13 years with Desert Troon Companies (Troon Country Club, Hassayampa Golf Club), 7 years with Troon Golf (Quintero), GM at Seven Canyons and currently The Club at DC Ranch (since 2010) taking these clubs to profitable and successful operations in the face of a challenging economic time in the golf business. His scope of responsibilities on behalf of developers has included municipal entitlements, real estate sales and marketing, development of membership plans & programs, oversight of residential golf course, clubhouse and residential community design and construction in addition to operations.
Some of Paul's accomplishments include:
President of The Greater Southwest Chapter of CMAA – 1988, 1989
Elected National Director of CMAA – 1992
Board of Governors, Arizona Golf Association
Editor, Director's Digest, Master Club Advisors 2005-2007
Served two terms as President of CMAA – 1999 and 2000
Although proud of the fact that he has mentored a number of individuals that have gone on to successful careers in the golf and country club industry, Paul is also proud of the fact that he has called Arizona home since his arrival in 1973 to attend the University of Arizona.
---
---
2013
Shelby Futch, Professional
---
Shelby Futch grew up in West Texas. He learned to play golf the way many good players often used to: by reinventing the swing for himself. When he was 10 his father won a set of Bobby Jones clubs in a poker game. He knew nothing about golf -- so he gave the clubs to Shelby, telling him only that they were for "hitting balls". There was no golf course within 50 miles, but there was a tennis court. Shelby would take a few tennis balls into the wheat fields and whack them around, letting the clubs teach him what to do. A couple of years later, his father was transferred to Oklahoma and Shelby decided to try out
for the golf team at his new middle school. "I went up to the tee and put down a tennis ball and the coach thought I was being a smartass," he told me. "But I had never actually seen golf played, and I didn't know there was such a thing as a golf ball. I missed the first golf ball I swung at, because it was so small, but then I hit it, and I couldn't believe how far it went." From that moment Shelby was hooked. He went on to win the state junior championship and to receive a full golf scholarship to Oklahoma State University. The OSU coach didn't like his homemade swing, however, and worked to make it more orthodox -- with results that, initially, were disastrous. That experience set Shelby on what he would eventually see as his true career path, by helping to inspire a lifelong fascination with instruction. He won the Illinois PGA Championship in 1975 and made a brief attempt to earn a living as a
touring professional. He has played numerous tours around the world, but his true love has
always been teaching. He was one of the original instructors for the Golf Digest Golf Schools. In 1983 he founded John Jacobs Golf Schools and established the Scottsdale Golf Group. The success of these schools revolves around Futch's commitment to excellence and his love for the game. He has earned an international reputation with a career that spans every phase of golf. He is currently donating his skill to the NJCAA National Champion Scottsdale Community College Golf Team, having agreed to coach the team, pro bono. Shelby has been recognized by, and written for, some of the industry's most coveted golf
publications and is consistently honored by Golf Digest, Golf Magazine and Golf Tips as one of the world's top instructors. He has produced two series of golf instruction videos, was featured in the book Golf Gurus, and has appeared on The Golf Channel's Golf Academy Live. He has owned and operated several golf course properties within the Valley and across the
country, as well as a chain of golf retail stores in addition to a successful golf club fitting and
manufacturing company.
---
William Huffman, Media
---
Bill Huffman was born in Iowa City, Iowa, graduated from City High School in 1969, graduated from the University of Iowa in 1973 (bachelor of general studies) and 1975 (masters degree in journalism). His first "real'' job was covering high school football for the San Antonio Express-News, where he eventually became the assistant sports editor. From 1977-82 he was the copy desk chief/assistant sports editor of the Des Moines Register -- "The Big Peach''. In the fall of 1982 he moved to Arizona and has been covering the game of golf in Arizona ever since, first as the golf writer for the Arizona Republic, and then for the East Valley Tribune. While with the Republic, he covered both local and national events. The first major golf championship he covered was the 1988 U.S. Open at Brookline near Boston, and he has covered 48 majors and Ryder Cups since, including 20 Masters. While at the Republic "Huff" became known for his Arizona golf course ratings and annually
produced the "best of" in Arizona golf, ranging from best par 3's, to best public courses, best hole, best 19th hole, etc. In 1999 he wrote the book "Arizona's Greatest Golf Courses.'' Among his other accomplishments, Huffman served as the national president of the Associated Press Sports Editors Association in 1995-96, and was a member of the executive committee of the Golf Writers Association of America from 1996-98. In 1999, Bill Huffman joined the team at Backspin The Golf Show, the talk radio show that is
sponsored by PING broadcast Wednesdays and Saturdays. He is currently the editor-in-chief for the AZ Golf Insider , is a freelance golf writer for several publications including Avid Golfer, Stratos and Luxury Resorts & Courses. He is also the media liaison for the annual Media Golf Classic which was held this year in Mesquite, Nev. He previously performed that role for the Scottsdale Media Golf Classic, which for six years served as the annual winter meeting of the Golf Travel Writers of America.
---
Barbara Simmons, Amateur
---
Barbara Simmons has made her indelible mark on women's golf in Arizona. After moving to Arizona in 1984, Barbara made golf a more significant part of her life, becoming a member of Papago WGA, Arizona Country Club and Forest Highlands. In 1985, the USGA dramatically changed the Course Rating System with the addition of Slope, increasing the need for volunteer involvement in the rating process. Barbara quickly immersed herself in the new procedure, working tireless with the rest of the AWGA Course Rating team to convert all of Arizona's courses to incorporate the new process. Barbara's attention to detail and determination for proper training and meticulous performance make Arizona's team stand out every year in annual course rating calibration seminars hosted by the USGA. Although Barbara handed off the leadership of the AWGA Course Rating Committee, she is still enthusiastic about being a Course Rater and participates regularly in conducting Course Ratings around our state. Besides her responsibilities as the Chair of the AWGA Course Rating Committee, Barbara also holds positions on regional and national committees. For 11 years beginning in 1991 Barbara served on the USGA Women's Regional Affairs Committee. In 2002 she was appointed to the US Senior Women's Amateur Committee. Barbara was appointed to the AWGA Board of Directors in 2004, elected to the Executive Board in 2006 and served until she reached her term limit in January 2013. During that time, she held roles of Secretary, Treasurer, Vice President and President. Currently carrying a 7 Handicap, her golf achievements include winning Papago's Club
Championship three times -- 1987, 1990 and 2000. She was Champion at Arizona Country Club seven times – 1991, 1994, 1996, 1999, 2005, 2006 and 2007. She won the AWGA Scotch Play Tournament in 1992 with Tina Huiskamp and the AWGA Partners Tournament with Sue Basso in 2003. She was also runner-up in the 1988 AWGA State Amateur Match Play Championship. Barbara plays whenever possible in the AWGA State Senior Championship and in the annual AWGA Mixed Stix Tournament. Arizona is fortunate, indeed, to have a woman of Barbara's caliber working with us to promote women's golf in Arizona. She has been a pillar of strength and leadership throughout her 28 years of volunteerism in Arizona golf.
---
John A. Solheim, Business Industry Leader
---
An engineer, a leader, a devoted son, John Andrew Solheim wanted to be an architect when he grew up. And in a way he has realized that childhood ambition. He is an architect, but not in the strict definitive sense. He doesn't design buildings. Instead, he designs the fundamental tools that make the most obsessive sport in America an easier game to play. He designs golf equipment. He's also Chairman, President and CEO of Karsten Manufacturing Corporation, makers of PING golf equipment. The story began when John's father, Karsten Solheim, discovered the game of golf while an
engineer for General Electric. He also discovered that to improve at golf, he needed to putt
better. In 1959 in the garage of his home, the mechanical engineer began tinkering with putter designs. Eventually he created a putter which he aptly named PING because of the ringing sound it made upon impact with a golf ball. Solheim's answer to his putting problems – heeltoe weighting—would eventually revolutionize the golf equipment manufacturing industry. In addition to being Chairman, President and CEO of Karsten Manufacturing Corporation, John is also Chairman and CEO of PING and Chairman of PING Europe. He is, as well, an active board member of the subsidiaries. It is John Solheim who is charged with the future of this innovative and unique company, and
like his father, the guiding principle of John's business philosophy has never focused on being neither the biggest nor the fastest. Very simply, it is to manufacture the highest quality, best performing golf equipment in the world. Besides service on the boards of LeTourneau University and Arizona State University, John has received the following awards: 1997…Pioneering Innovation Award from AZ Innovation Network
2004…ING Industry Award
2008…Digger Smith Award from the AJGA
2011…Excellence in Global Business Award from US Commerce Service John's insight and leadership have taken Karsten Manufacturing and PING Golf to new heights in the world of golf. John and the company have donated thousands of hours and money to charitable projects such as the Wounded Warrior program and Bubba's PINK Driver charity. Karsten started the company, but John has carried the ball into the 21st century.
---
---
2012
William Emerson, Superintendent
---
Born and raised in Dalton, Massachusetts, Bill attended the Stockbridge School of Agriculture, a Division of the University of Massachusetts. He received an Associate's Degree in Turf Grass Management in May 1961.
From 1962 through 1982, Bill Emerson maintained some of the finest golf clubs in the Mid-Atlantic. Some of these included Chevy Chase Club, Towson Golf and Country Club, Green Spring Valley Hunt Club, Crofton Golf Club, and Stockbridge Golf Club. During this time period, Bill was a driving force within the Mid-Atlantic Association of Golf Course Superintendents. He served as President of the Association in 1977 and 1978 after serving on the Board of Directors in several capacities for four years. Bill also served in other organizations during this time, including the Maryland Turf Grass Council and the O.J. Noer Turf Grass Foundation. In 1982, Bill earned, by examination, the title of CGCS.
In 1983, Bill moved out West and became the superintendent of Paradise Valley Country Club. During his twelve years at the club, he revolutionized golf course maintenance standards. Bill's greatest attribute he was part of the charge of others coming to Arizona, bringing recognition to the quality of Arizona golf. Bill recognized the need for turf grass research in Arizona and quickly, along with other golf industry leaders and 6 private clubs developed the Par Committee. This committee was instrumental in funding University of Arizona turf grass research and working with the Arizona Department of Water Resources on manageable water regulations. Bill became a leader among the Cactus and Pine, providing organization and development to the growing organization. Bill was instrumental in taking it from a loosely structure chapter to an organized group of industry leaders. He realized the Cactus and Pine along with the AGA and SWPGA need to cooperate with each other to maximize Arizona's golf industry. Bill served many years as the Cactus and Pine Treasurer. Bill also became the first President of the Cactus and Pine Foundation (the research arm of the Cactus and Pine.) In 1996, Bill received the Art Snyder Award for his distinguished service.
After leaving Paradise Valley Country Club in 1995, Bill worked with several golf-related management companies (Green Releaf, Golf Sat, Floratine and Arizona Sport Turf) bringing revolutionary golf course technology to many golf courses. These products seemed far-fetched in the 90's; but have become mainstays in today's practices. Bill has never stop mentoring or working with today's Superintendent and being a voice of reason.
Bill's contribution to Arizona golf cannot be pinpointed to one monumental event. Bill has consistently and purposefully raised the standard, bringing all the entities of golf together here in the Southwest. His leadership has spearheaded education, awareness, and growth in the state of Arizona.
---
Tim Kloenne, Volunteer
---
Tim Kloenne came to Arizona thirty-six years ago and soon became involved in the Arizona golf scene.
His first involvement came as a member of the Arizona Golf Association Board of Directors during its developing phase in the late 70's, serving as President 1984-86. During that time, he was very involved with the creation of the Karsten Turf Research Center at the University of Arizona. He championed the "Lakes Bill" and property tax reform in the mid-80's, which to this day provides golf courses with a stable basis for survival. Without his committee's work, the golf course landscape in Arizona would be much different, and less attractive to tourism.
In 2007 Kloenne was the recipient of the Ed Updegraff Award, presented "in recognition of those who, by their actions or accomplishments, exemplify the spirit of the game".
He has been an active member of the Phoenix Thunderbirds since 1983. Currently a "life bird", Kloenne is The Thunderbird's representative for the First Tee of Phoenix. Of all his involvement with the game, none has generated more passion and satisfaction than The First Tee. What started in 2001 with one employee and one site at South Mountain has grown to five locations and 13 staff members. Kloenne has been intimately involved every step of the way along with Executive Director Hugh Smith. He knows the kids by name, gives of his time to the programs and attends many of their functions. A few years ago, he personally sponsored a family from the Congo in Africa. The family moved to the United States and the children became active members and beneficiaries of the First Tee. Today, the First Tee of Phoenix is recognized as one of the most successful chapters in the country.
Kloenne has also served on committees at Paradise Valley Country Club, on the Southwest Section PGA advisory council, as a member of the USGA's Regional Affairs Committee and as president of the Arizona Golf Foundation. He currently serves on the AGA's Council of Past Presidents.
---
Tom Purtzer, Professional
---
Thomas Warren Purtzer was born in Des Moines, Iowa in 1951 but spent most of his life in Arizona. A graduate of Sunny Slope High School, he attended Arizona State University in Tempe from 1970-73, where he was a member of the school's golf team. He was inducted into the ASU Hall of Fame in 1989.
After graduating in 1973, he set his sights on professional golf and has played on both the PGA and the Champions Tour.
Purtzer was a five-time winner on the PGA Tour: 1977 Glen Campbell-Los Angeles Open; 1984 Phoenix Open; 1988 Gatlin Brothers-Southwest Golf Classic; 1991 Southwestern Bell Colonial and NEC World Series of Golf.
On the Champions Tour Purtzer won the 2003 SBC Classic; 2004 Toshiba Senior Classic where his first round was a course record 60 (tying the Champions Tour record) at the Newport Beach Country Club; 2005 3M Championship; and 2007 AT&T Champions Classic where he beat Ryder Cup star Loren Roberts in a thrilling 4 hole play-off at the Valencia Country Club north of Los Angeles. Internationally, he won the 2005 Australian PGA Seniors Championship.
Purtzer is often described in golf literature as having the "sweetest swing in golf". His career has been defined by long accurate driving and pin-point iron play. He was the Long Drive Champion in 2008 on the Champions Tour for the 4th time in 6 years and also won the Long Drive Title on the PGA Tour. He won the Greens in Regulation Title in 2007.
In 1998, Tom and his brother Paul established the Purtzer Performance Golf School and Academy. Currently located at Stonecreek Golf Club, the academy provides instruction and a golf school experience for golfers of any age and skill level. It also provides tournament and corporate outing services. Although Tom's playing schedule keeps him pretty busy, he still has time to assist with corporate outings and junior clinics.
---
---
2011
Barbara Burton, Volunteer
---
For more than 40 years, Barbara Burton has been completely immersed in golf. Starting at age 12 with her dad as her instructor, she began her love of the game and her participation in the competitive side of the sport in a small town in Minnesota.
Barbara settled in Arizona in 1980 and, since then has won eight club championships at her home course of Pinnacle Peak Country Club, the last one in 1992. She won the AWGA State Scotch Play Tournament two times – in 1985 and 1987. She has been team captain for Pinnacle Peak for as many years as she can remember.
Although an accomplished player, Barbara is most known for her volunteerism - giving her time to help others and mentor young golfers. She is involved in all aspects of junior golf through her participation on USGA, ASU, AWGA and JGAA committees promoting golf for our young people. You couldn't even begin to tally up the hours she has spent mentoring junior golfers, traveling with them to tournaments and instilling in them a love for the game she has dedicated her life to promoting. She has been on the USGA Junior Girls' Committee for more than 25 years and was presented with the Ike Grainger Award for volunteerism in 2010.
Barbara's love of girls' golf was evident, so much so that she captained the Girls Junior America's Cup Team for nine years and was general chairman in addition to captain in 1988 when the Cup was hosted by Moon Valley Country Club. In the late 1980's Barbara helped organize and run the Girls State High School Championships. For many years, she worked as a starter and rules official for the ASU Women's Invitational.
As part of her service to the USGA, Barbara ran the local qualifying for the US Women's Mid-Amateur and the Women's Amateur from 1989 until 1994. She's been a rules official at the US Women's Mid Amateur, the US Men's Mid Amateur, US Junior Girls Championship and the US State Team Championship. Over the years she has attended over ten USGA/PGA Rules Workshops in order to keep her knowledge and skills current.
Barbara served on the board of directors for the Arizona Women's Golf Association from 1981 to 1988. During that time, she was the director of Junior Girls' Golf, served on the rules committee and became a course rater. She is still involved with the AWGA and currently serves on the History Committee.
Since the Junior Golf Association of Arizona was founded in 1992, Barbara has been a member of its board of directors from 1992-1997 and from 2004 until the present. At her club at Pinnacle Peak, she has served on the Golf Committee, has been president, vice president and treasurer.
Barbara was the 2010 recipient of the Updegraff Award presented by the Arizona Golf Association to individuals who, by their actions or accomplishments, exemplify the spirit of the game.
---
Jim Frazier, Industry Leader
---
Born and raised in Des Moines, Iowa, Jim attended the University of Iowa where he was a member of the Iowa golf team. Completing college in 1960 with a degree in Business Administration he joined the United States Marine Corps, graduating nine months later with honors from the Officer Candidate School in Quantico, Virginia.
After four years of service he left the Marine Corps with the rank of Captain and moved to Phoenix where he joined United Bank of Arizona as a Management Trainee. Six years later he was promoted to senior vice president and in 1972 was named the Outstanding Young Man of Phoenix.
Jim has been at the forefront of the Arizona golf community for nearly 40 years. Joining The Thunderbirds (sponsors of the Waste Management Open) in 1971 he was Chairman of that PGA TOUR tournament as well as Big Chief (president) of the organization. During his term of leadership as Big Chief, The Thunderbirds helped found the Junior Golf Association of Arizona and entered into an agreement to move the Phoenix Open to the yet to be built Tournament Players Club of Scottsdale. As a member of The Thunderbirds, Jim has earned more 'Beads' for his service than anyone in the history of the organization.
In 1990 he left banking to become the first Executive Director of The Thunderbirds, a position he held until his retirement in 2003. As Executive Director he played an important role in growing the Phoenix Open into the largest attended golf tournament in the world.
Jim joined Moon Valley Country Club in 1969 and has served on nearly every committee at the club, including nine years as a member of the board of directors and two terms as President. He played a key role in the membership's acquisition of the club from the Karsten Solheim family and was heavily involved in the major clubhouse renovation.
Jim became a member of the board of directors of the Arizona Golf Association in 1988 serving 12 years on the Board including two terms as President. During his tenure he also served on the board of the Pacific Coast Golf Association and the advisory board of the Junior Golf Association of Arizona. In 1992 he brokered the formation of a partnership between the AGA and The Thunderbirds for the purpose of purchasing the office building that currently houses the two organizations. To this day, Jim has stayed active in his involvement and influence with the AGA and is currently chairman of the Council of Past Presidents.
A much sought after Master of Ceremonies Jim has entertained dozens of golf tournaments and charitable banquets with his quick wit and ease at the podium. As an accomplished public speaker he has been a featured speaker at many events including the annual meetings of Troon Golf, the LPGA Tournament Owners Association and the Nike (Nationwide) Tour Tournament Owners Association.
Jim remains active in his support of the community, The Thunderbirds, the Arizona Golf Association, and Moon Valley Country Club while maintaining a current handicap of 3.9.
---
Ron McPherson, Industry Leader
---
Ron McPherson is President and CEO of The Antigua Group, Inc. A former golf professional and PGA member, he has been with Antigua nearly since its inception.
Born in Kalispell, Montana, Ron moved to Cheyenne, Wyoming where he attended Cheyenne Central High School. His university education came at the University of Wyoming in Laramie where he was a member of the golf team. He was the Wyoming State Amateur Champion in 1968 and 1970.
After graduating in 1973, Ron moved to Phoenix to pursue a career in golf. He became the assistant golf professional at Apache Wells CC and began playing in various local and western state tours and state opens.
In 1979 Ron met Eagle Golf of Scottsdale founder, Tom Dooley. Dooley asked if he wanted to come work for him, and McPherson did just that. He was Dooley's first hire, coming on board as national sales manager just as the company got started. In 1983, the name of the company was changed to Antigua. Ron was integral in growing Antigua in Arizona and beyond; five years later, in 1984, the company had sales reps in every region of the country. In 1989 Ron was named the VP of sales and marketing, in 1993 President and in 2003 President and CEO.
Ron has pioneered Antigua's growth from its core golf business into a multimillion dollar company. He spear-headed an additional leadership position in the licensed products market with the PGA TOUR, LPGA and the PGA of America and expanded that market into Major and Minor League Baseball, the National Hockey League and the National Basketball Association, along with numerous American universities and colleges for men's, women's and children's apparel, headwear and outerwear.
Whether through Antigua or individually, Ron takes every opportunity to give back to the Arizona golf community providing support to local organizations including the AGA, AWGA, JGAA, SWSPGA and Cactus and Pine. Antigua is sponsor of the 2011 National High School Invitational which will take place at McCormick Ranch GC this month.
Ron has served as a board member for the Golf Manufacturers and Distributors Association and for The Samaritan Foundation/Banner Health Foundation where he is actively involved with community events in raising funds for cancer research. He's been a member of the Junior Golf Association of Arizona board of directors and has been with the Scottsdale Charros since 2000.
Ron was presented with the Spirit of Philanthropy Award from the Association of Fundraising Professionals in 2002 and the Ernie Sabayrac Award (given for lifetime contributions to the golf industry) by the PGA of America in 2006.
---
---
2010
Dana Garmany, Industry Leader
---
Dana Garmany has been named one of the most powerful and influential people in golf by both Golf Inc. and Golf Digest. In the most recent rankings by Golf Inc., Garmany was rated as the second most powerful and influential person in the golf industry, behind only Jack Nicklaus.
Garmany founded Troon Golf Management in 1990 with his first property, the renowned Troon North Golf Club in Scottsdale. Under Garmany's leadership, Troon Golf has grown to become the leader in upscale golf course management, development and marketing, encompassing nearly 200 golf courses in 26 countries and 31 states.
---
Fred Hickle, Amateur
---
Fred Hickle was the only Arizonan to ever serve on the USGA's executive committee. He currently serves on the Association's Senior Amateur and green sections committees, and previously served on the Mid-Amateur and sectional affairs committees.
His service to the USGA dates back to 1983. He was instrumental in protecting the integrity of the USGA Handicap system and equipment rules by assisting the USGA's legal counsel during several tense confrontations.
On a more local level, Hickle was a member of the Arizona Golf Association's board of directors from 1976 until completing his presidency in 1989. During that time he was involved with the development and expansion of the organization's tournament program, most notably in retaining the walking tradition in the Arizona Stroke Play.
---
Sandy LaBauve, Professional
---
Sandy LaBauve is a Class A member of both the PGA and LPGA, an instructor for the LaBauve Golf Academy and the teaching professional at Kierland Golf Club. She founded and serves as creative consultant for LPGA-USGA Girls Golf. LaBauve authored the operations manual and numerous magazine articles for Golf Digest magazine, including cover issues in February 1997, March 1998 and February 1999 (Golf Digest Woman).
LaBauve served on the National PGA teaching and awards committees, as well as the Titleist and Foot-Joy women's advisory board. She has also garnered many accolades including: 1991 Western Section LPGA co-teacher of the year, Golf Magazine top 100 instructors in the country, 1994 Golf Digest individual winner for best junior golf program, 1994 PGA of America national junior golf leader of the year and 1995 Card Walker Award, given by the PGA Tour for outstanding contributions to junior golf.
---
Rick Rarick, Sr., Professional
---
Rick Rarick Sr. created one of the country's most significant junior golf development programs some 55 years ago. It didn't matter whether or not youngsters had clubs or knew how to play the game; Rarick would find a sponsor and get them on the course. He also almost single-handedly ran the Tucson Open for two decades.
It was his work with the Tucson Open that earned him the title "Mr. Golf." He ran the tournament from 1945 until the Tucson Conquistadores took over its sponsorship in 1965 and with it, annual funding for the Ricki Rarick Junior Golf Program.
Born in Iowa, he was the youngest golf professional in the state when he turned pro at the age of 17. His pro career was interrupted by World War II, during which he suffered a broken back, neck and ankle when he was shot down over the North Sea on a bombing mission in 1941. He spent 11 months as a prisoner of war before he was rescued. During his service career Rarick earned a Silver Star, a distinguished flying medal, an Air Force medal and two Purple Hearts.
---
---
2009
Kenneth Kellaney, Amateur
---
Arizona's outstanding amateur for the last twelve years. Five-time Arizona State Amateur Champion . Three-time Arizona Stroke Play Champion. '01 AZ Public Links and Mid Amateur Champion. Total of nine AGA Majors, the most of any player. Include his eight Mayfair Awards for lowest stroke average eight his Player of the Year Honors, Ken Kellaney has received total of twenty-five major honors in Arizona Golf. Has also competed in several USGA and Pacific Coast Championships representing Arizona.
---
Rick LaRose, Golf Coach
---
Golf Coach for the University of Arizona since 1978, Teams have won 59 men's and 17 women's tourneys. Produced seven national players of the year, 11 Pac-10 Players of the Year, 66 All-Americans and 103 all-Pac-10 Conference performers. He has qualified for and played in the United State Amateur Championship and the United States Mid-Amateur Championship. He has won the 1996, `97 and `98 Dogwood Invitational Senior Amateur titles as well as the 1998 Porter Cup Senior Amateur championship.
Service as member of the Arizona Golf Association's Board of Directors and Board of Governors, Tucson Conquistadores have honored him three times with their Sports Achievement Award. He formed the University of Arizona Eagle Club, which has raised over $1.5 million for the UA golf program. Member of the Golf Coaches Hall of Fame.
---
Gary Panks, Architect
---
Golf Course Architect –In 1978 he began designing golf courses exclusively as Gary Panks Associates. From 1988 until 1997 Gary and PGA Tour player David Graham combined to produce 10 courses under the name Graham and Panks International, including Silver Creek in White Mountain Lakes, Sedona Golf Resort, Grayhawk Talon in Scottsdale and Chaparral Pines in Payson. He has also designed Aguila, the Raven Golf Club at South Mountain, Legacy Golf Resort, Seville Golf and CC, FireRock CC and two courses at Whirlwind on the Gila River Indian Reservation. 2009 Recipient of the AGA's "Champion of Golf" Award.
---
---
2008
Mike Pock, Superintendent
---
Mike Pock of New River has a long and storied history in the Arizona Golf Industry. The grandson of Jay D. Woodward, the famed superintendent, Pock began his career by helping him build Desert Forest Golf Club. It didn't stop there.
Starting in the 1970's , Mike was superintendent of Fountain of the Sun Golf Club, Pinnacle Peak Country Club, Troon Country Club and Troon North.
After a brief respite from golf and a short career as a cowboy, Pock returned to golf at Briarwood Country Club, Greyhawk, and Whisper Rock, where he remains today. Much like the care he gives to the grass he grows, the mentoring that he provides for the next generation is perhaps his greatest legacy. -Worked for his grandfather at age 15 with the reconstruction of Desert Forest.
-In 1961 Mike joined the service and spent a tour of duty in Vietnam
-1970 took position with Fountain of the Sun Golf Club as golf course superintendent, and oversaw construction of their second nine holes.
-Chosen by Jerry Nelson to construct Pinnacle Peak Country Club.
-Worked for Gregg Tryhus and Del Cochran where he managed the construction and served as the superintendent for two courses at Grayhawk Golf Club
-1999, Mike was asked to build Whisper Rock Golf Club.
---
Jack Bartko, Professional
---
Jack Bartko of Pinetop is the head golf professional at White Mountain Country Club. Jack has made an indelible impact on the game of golf and his dedication to his profession is matched only by his dedication to his family. Jack Bartko is the younger brother of another great Arizona Golf Hall of Famer, Joe Bartko, and has had a lifelong confidant that was there to encourage, commiserate and compete with all his life. The Bartko Brothers started their golf career as caddies back in Pennsylvania, and this was the beginning of a lifelong love for the game and the foundation of the character traits that produced his extraordinary service eithic. Jack Bartko's unyielding dedication and commitment to the game of golf are the most inspiring factors that led to Bartko's selection into the Arizona Golf Hall of Fame. -1963 Jack moved to Arizona as assistant professional at Thunderbird Country Club
-Participated in the Goldwater Cup Matches in 1969, 1970, 1971, and 1972, representing the Southwest Section PGA.
-Served as Secretary of the Southwest Section PGA in 1971 and 1972
-1969 accepted the assistant professional position with Dick Turner at Mesa Country Club
-1975 began spending the winter season at Ho Ho Kam Golf Club in Coolidge as head golf professional
-1981 Jack devoted himself full time to the memebers of White Mountain Country Club and helped grow the retail pro-shop business
---
Jack Rickard, Golf Writer
---
Jack Rickard of Tucson in the first golf writer in the modern history of Arizona Golf Hall of Fame to be honored with induction. For 31 years, Jack worked at the Tucson Citizen, where he served as both sports editor and golf editor. Known as "Mr. Golf," a moniker achieved after many years of poractive participation in the golf arena, Mr. Rickard not only wrote about golf, but also spent his time promoting the game as well. Rickard was on the original course-rating team in Southern Arizona, hleping rate most of the area's courses. He often said it made him a better golf writer. Jack Rickard was the initial Vice President on the recently formed Southwest Golf Media Association and remains the only Tucson representative on the board of directors. -1973 Jack joined the Tucson Citizen and became sports and golf editor
-1975 Jack started the Citizen Senior Cup, and it was in its 28th year when Jack retired
-Started the Gibson Cup Matches in the 1990's, which are still run today by the Southwest Section PGA.
-1990-1995 Jack produced a monthly golf magazine, Tucson Golf, while working at the Citizen.
-Currently serving on the Southwest Golf Media Association and acted as the initial Vice President.
-Remains to be the only Tucson Representatie on the Board of Directors.
---
---
2007
Tina Huiskamp, Amateur
---
Golf has been an integral part of Huiskamp's life for 50 years, a sport she first took up in Iowa at the age of 10 under the tutelage of her father. When notified of the Hall of Fame honor, it was no surprise that her first call was to her parents.
"I never would have considered myself anywhere in that league," she said. "It came out of the blue and has been kind of fun and very humbling. I called my parents, my dad is 92 years old, he taught me how to play golf and he started to cry, he was overwhelmed. That alone just says is all. It gives me goose bumps."
Huiskamp relocated to Arizona and attended Arizona State University where she played on golf team under Ann Pittman. She also met her husband, Don LeHew, who was the assistant golf professional at Papago at the time, while she was there for team practice. Over the years Huiskamp has continued to be an avid golfer and her current Handicap Index of 5.4 is a testament to her skill level.
In 1969 she joined the AWGA and has stayed actively involved in local women's leagues and in the state association. Her golf accomplishments include: State Seniors Gross Champion – 2001; Day in Hades Tournament; Club Champion at Papago – 16 time winner; Club Champion at Arizona Country Club – 4 times; Club Champion at Concho Valley Country Club – 2005 and 2006. Tina has served on the Course Rating Committee for the AWGA since 1980.
Perhaps one of her fondest titles was the Arizona Women's Stroke Play Championship in 1985.
"My name went right underneath Heather Farr, which just means the world to me," she said. " I knew her as a very little girl and spent time with her and that win was so special having been able to set goals and using that to build upon."
Some 30 years ago, it was Bobbi Hartson that got her involved with volunteering initially as a course rater, a job she still enjoys to this day. She also has served as president of the JoAnn Winter Arizona Silverbelle for eight years, has been a club officer at Papago for 20 years and will again serve as tournament chair for the 07-08 season. She has served as Tournament Chair at Lone Tree Golf Club and Tournament Chair at the Arizona Country Club. Huiskamp also served one three-year term on the Board of Directors for the Arizona Country Club where she was on the Executive Committee and held the position of Secretary. Additionally, she served as co-chair for the Phoenix City Championship with Barbara Simmons.
As a matter of fact, serving in the golf arena is a very rewarding part of her life. Not only has she been actively involved with Papago, Arizona Country Club, Lone Tree and Concho for many years but she has recently added Silvercreek to her list. With her husband still employed as a golf professional, their life together is immersed in golf activities. Huiskamp wouldn't change a thing. She lights up when she talks about golf, "I have made so many wonderful lifelong friends because of playing this great game. I wouldn't have met any of these people who I now share my life with if it hadn't been for my involvement in golf and they add such a warm and enjoyable dimension to my life."
Working with young women has been way to give back. "Someone did that for me, as a junior player many years ago, and I try to make it possible for these young woman to play and hopefully they will take my place one day," she said. "Now we have the mentoring program with the AWGA, that is what you try to do as a volunteer, to encourage and make sure they play the game correctly and enjoy it."
---
Mack McCarley, Professonal
---
For 38 years, Mack McCarley has been a driving force within the Southwest Section PGA and nationally within the Professional Golf Association of America to help educate and grow the organization. For the better part of 20 years, he served on the board of the directors for the Section, twice as it's president in 1975 and 1985 and was twice named Professional of the Year in 1977 and 1978, along with being a five-time recipient of the prestigious Horton Smith Award for contributions to PGA Education.
Now at age 68, McCarley is receiving an honor he never set out to garner.
"I'm obviously surprised and very happy about this," he said. "This is the capstone of my career. I must have done something right. It's quiet pleasing and satisfying and I'm quite humbled by it at the same time."
Retired from full time teaching McCarley relocated to Utah two years ago and still maintains a part-time teaching scheduling along with conducting clinics for juniors and women. Of course, he is continued his quest to better the golf professional by joining the education committee for the Utah Section of the PGA.
He played for legendary Coach Bill Mann at ASU before joining the professional ranks where he first went to work as an assistant professional at the Wigwam and Mesa CC. He then served as a head professional at Antelope Hills GC in Prescott from 1970 to 1981 and was the host professional for 11 years as the State Father-Son Championship was established along with the Annual Smoki even. In 1981, he was hired director of golf at The Phoenician Resort and after three years joined the development team for Superstition Springs GC in Mesa.
While he made significant contributions to golf in the state, he points to his work on the national level and his involvement with helping to shape the organization with great pride. He served on the National Long Range Planning Committee four years and the Education Committee for PGA of American six years, helping to establish the Apprentice program and business schools, now the Professional Golf Management program.
"That was my love through my career, taking part in the education," McCarley said. "Helping young pros learn about the business, professionalism, the heritage and history of the game and history of the PGA in particular so as they go along in their careers they have an appreciation of those that went before them."
Participating in business schools throughout the country, he was able to meet many young professionals and took great satisfaction in watching their career blossom.
"It's like links in the chain, no one wants to be the weak one," he said. "I surely didn't want to be the weak one and hope they didn't either. I learned from some great pros and the best way to secure the future of this great game is to pass that along."
---
William Rodie, Amateur
---
Bill Rodie, 78, of Phoenix has played golf since the tender age of six.
Introduced to the game by his father in Connecticut, he vividly recalls his early experiences. "When I started playing, I would hit some balls in the backyard with my dad's old clubs," he said. "I could walk over to the club, when people weren't playing and walk onto the golf course and I just took to the game. I can't imagine what my life would be like not having golf in it. It would be such a huge vacancy."
A mere six years later he won his flight in the club championship and continued to play competitively in high school, college and during his military duty. It wasn't until he moved to the Grand Canyon state in 1959 at the behest of future Arizona Golf Hall of Famer Herb Askins that he began to get involved in the game.
In the 1980s Rodie became a board member of the Arizona Golf Association and became involved with rewriting the Association's bylaws and preparing a five-year business plan that became the AGA's guideline for growth. In 1990 he was elected president of the Association.
Perhaps his most significant contribution to golf in Arizona was through relentless lobbying for regulatory reform on golf course water issues, and over 8 years of service with the Groundwater Users Advisory Committee of the Phoenix Active Management Area. He was involved with the Department of Water Resources in the development of the third management plan. In the late 1980's Bill was also actively involved with issues involving taxation of golf courses and was influential in the development of one of the most comprehensive property tax laws in the U.S. He is widely acknowledged as one of the industry's experts on environmental policy and issues pertaining to golf.
"The idea is to give something back to the game, and I guess I must have done that, if they gave me this award," he said. "It makes me feel proud and humble that the things that I have done have been beneficial to the game in Arizona.
"When the state government formulated regulations on water use in the state, the whole golf community was ill prepared to deal with it," he added. "I had come to the board trying to figure out what to do with this regulatory situation and the Association stepped up to the plate to get involved. We were put in a position to figure out how the golf community was going to make sure that we were good citizens and determine what the regulations should be and how to promulgate them. That is what we did when I was on the board and have stayed involved with this in one way or another until a few years ago."
With service including time as a board member of the Arizona Golf Foundation, Rodie has demonstrated an unselfish dedication to promoting the game with more than 15 years of volunteer service in support of golf in Arizona. He also served as a member of the USGA Senior Amateur Committee. Rodie's dedication to the game does not end with the AGA. At Desert Forest Golf Club, which he joined in 1983 after a longtime membership at Phoenix Country Club, he devoted additional time to various committees and the Board of Directors. His willingness to offer service to the game seems never-ending.
In 2003, Rodie was honored as the 2003 Updegraff Award recipient. An award he says has special meaning not only because of his great admiration for Dr. Updegraff, but for the grand traditions of the game and to ensure that the "the spirit of the game is maintained." He goes on to say that it isn't just "how you feel about the game, but how you do something for it that is important."
---
---
2006
Joe Bartko, Professional
---
Joe Barkto is a pro's pro and every bit the gentlemen golfer that exemplifies the grand traditions of the game. For more than 30 years, his sunny disposition and wise ways have been a fixture at Mesa Country Club endearing him to the membership over the decades and having a profound impact on their lives as the club's head golf professional.
Joe's stories are legendary, his jokes are priceless, but it is his leadership and his generosity that set him apart from his peers. A lifelong instructor of the game, he never fails to teach about life and nothing has more meaning to him then the youth. .
According to former club president Kent M. Nicholas who paid tribute to Joe on his 30th Anniversary, "For those who listened, he even shared some of life's lessons, such as the benefit of a firm handshake and looking a person in the eye when speaking. He instilled a sense of sportsmanship, along with the necessity of replacing fairway divots, raking sand traps and fixing ball marks on the greens."
Under Joe's guidance, junior golfers are required to learn and follow the Rules of Golf and observe golf etiquette. Based on Joe's influence, most of his students have developed a life-long relationship with golf and some have even gone on to play on college golf teams. Joe is an active golfer to this day and continues to play in several of the mini-tour events.
In 1972 he served as president of the SWSPGA and was twice honored as the PGA Professional of the Year. Prior to joining Mesa CC he spent 11 years at Thunderbird Country Club.
---
Donna Cunning, Amateur
---
Donna did not take up the game of golf until later in life when her kids went off to school. Unbeknownst to her, what developed was a lifelong love affair with the game that continues to grow with this award.
"It is an honor that is beyond my wildest dreams," she said. "I took to the game and it took to me. I feel in love with it, the beauty of the whole thing, the people I met, being outdoors and the creativity that is required. Golf constantly challenges you. It has been so much in my life that I can't put into words what it means."
Her golfing prowess is well established and was named Arizona Senior Golfer four years in a row. Her titles include multiple championships: Women's Southwestern GA Champion (6); Arizona State Senior Championship Senior Champion (5); and the Moon Valley Club Champion (11). Other key competitions included the USGA Women's Amateur Championship; US Women's Senior Championship, Trans National Women's Amateur Championship; Mexican Women's Amateur Championship and the Broadmoor Women's Invitational. Additionally, she has participated in the National Ladies Club Championship where she was runner up in 1985 and placed fifth in 1986.
Of all of her accomplishments Donna beams with pride when talking about the bond that grown with her family through golf.
"My whole family plays golf and they even ask Grandma to play," she said. "How lucky can you be, that they don't mind going out to golf with Grandma or have Grandma come down to look at their golf swing at the driving range. There is no age barrier in golf and you speak the same language. That is the thing I have loved about."
As much as she says she has received from the game, Donna has enjoyed giving back as evidenced by her strong support of the AWGA, where she has been involved with several of their committees. She was the Rating Chairman for Central District for three years prior to the new rating system, Publicity Chairman for two years, State Junior Girls Championship Chairman and History Committee co-Chair with Evie Hill from 2003-present.
For the past 20 years, Donna has been employed at PING (Karsten Manufacturing or Ping?) and was hired as the personal assistant to late Karsten Solheim (Arizona Hall of Fame Inductee in 2000) as a direct result of her golf background and is something that she greatly cherishes.
"When I decided to go back to work, I didn't want to give up being around golf," Cunning said. "It was so perfect to have been around golf by the man that changed golf."
Donna has been married to Jim for 48 years and they have two grown children.
---
David Kopec, Education/Research
---
Dr. Kopec has had his green thumb in the Arizona turfgrass industry for over 21 years. At the University of Arizona, where he teaches Golf and Sports Turf Management, Bermudagrass Greens Management, Irrigation Scheduling and Irrigation Water Quality, his contributions as a professor are unmatched through his level of enthusiasm and ability to engage his students daily

Not one to be content with classroom duties, Dr. Kopec has his hands full developing and researching new turfgrass varieties, transition techniques, poor water quality management and other items specific to our climate too numerous to list. Dr. Kopec makes sure this information is not only documented for the U of A, but, in conjunction with the Cactus and Pine association, is offered to the 350+ Arizona golf courses through educational seminars, classes and other outreach programs with the enthusiasm and engaging qualities that are unique only to Dr. Kopec.
This is no small task as the golf industry has exploded in the past 20 years and the bar for premium playing conditions is continually raised. The need to find solutions for new diseases, poor water quality, transition and all the other arising issues superintendents come across on a daily basis is never ending. The ability to keep his research current and financed is supplemented by charity golf tournaments and other fundraising efforts in which he is directly involved. He has played a huge role in growing turf on Arizona golf courses; starting from the soil it is grown on to the persons who manage it. Arizona is truly lucky to have Dr. Kopec in our corner as a professor, researcher, speaker, consultant, fundraiser and friend of the golf industry.
David Kopec received a Ph.D. in Turfgrass Science Breeding, Science and Culture form the University of Nebraska – Lincoln. He also has a Master's Degree in Turfgrass Breeding and Pathology, which he received from Rutgers University.
---
---
2018
Robin Farran, Volunteer
---
Robin Farran has been an influential member of the Arizona golf community since moving here in 2003. Robin aver-ages between 100-120 days a year on Arizona golf courses either as a Rules Official or preparing the course for competition. His humble beginnings as a volunteer holding the "quiet" sign has evolved into a lifetime of commitment to the game. Robin admits to quitting his day job in order to feed his admitted "addiction" to the Rules of Golf – "experience is the best teacher!" Although best known for his extensive knowledge of the Rules of Golf, Robin has also served as a tournament director, an educator and committee member. Most noticeably, Robin is looked upon as a leader to other volunteers in Arizona. He regularly receives calls and emails from volunteers throughout the country and always takes the time for a considerate reply. Robin dis-tributes weekly Rules of Golf quizzes to over 550 volunteers and golf administrators, keeping the Rules fresh in the mind. Robin's passion for the game of golf has inspired countless others to get involved, helping Arizona to become a front-runner in the industry. The name Robin Farran is synonymous with the Rules of Golf, not only here in Arizona but on a national level as well. Robin has served on the USGA Senior Amateur Championship Committee since 1998 and was invited to officiate his first USGA Championship (U.S. Senior Open) in 1999. Robin currently teaches advanced rules classes at the Golf Academy of America in Chandler. ---
Bill Johnston, Professional Golfer and Architect
---
Bill Johnston, born in 1925, has had a diverse career as a player, a club professional, tournament director and golf course architect. He also served in the U.S. Navy and graduated from Submarine and Torpedo School. As a professional golfer for 40 years, Johnston had 15 career wins, including: the 1954 Utah Open, the 1958 Sahara Pro-Am, the 1961, 1967 and 1972 Arizona Opens, the 1972 Colorado PGA Cham-pionship and the 1973 Colorado Open. As a member of the PGA Tour, Johnston won the 1958 Texas open Invitational and the 1960 Utah Open Invitational. His first club professional job was at Dinaland Golf Course in Vernal. He later became a professional at Timpanogos Golf Course in Provo, then at Orange Tree Golf Club in Scottsdale, Arizona. As a club professional he has hosted and sponsored many tournaments, including six PGA Senior Tour events and ten Arizona Opens.
Johnston is known for designing several well-known golf courses in Arizona and Texas including: Dominion Country Club in San Antonio, Texas; Tapatio Spring Resort in Boerne, Texas; Lookout Mountain in Phoenix, Arizona; Rancho Manana in Cave Creek, Arizona and the Links Course at the Arizona Biltmore Golf Club. Johnston was honored as the 1963 Southwest PGA Golf Professional of the Year, the highest honor bestowed upon a professional. He was inducted into the University of Utah Sports Hall of Fame and the Utah Golf Hall of Fame in 1994. In 2017, Johnston was awarded the Johnny Bulla Award which is presented to an individual who has displayed ex-emplary talent on the golf course during their career. ---
Lynn Marriott, Golf Instruction
---
Lynn Marriott is regarded as a true pioneer in the world of golf. After more than 35 years on the leading edge of how golf is taught, Lynn is now globally recognized as a co-creator of the VISION54 principles, best-selling co-author and world-renowned coach. While Lynn's knowledge of the golf swing is unmatched, her heartfelt and intuitive approach to coaching golf and integrating its elements has created a powerful shift in the games and lives of golfers, coaches and individuals around the world. Lynn teamed up with Pia Nilsson in 1999 to create VISION54, a break-through program that goes beyond the golf swing to incorporate all aspects of the game; physical, technical, mental, emotional, social and spiritual. Based out of Talking Stick Golf Club in Scottsdale, Arizona, VISION54 has been awarded the "Best Golf School in America" multi-ple times and helps golfers open their minds to believe anything is possible. Lynn and Pia have coached players to well over one hundred tour vic-tories on the LPGA Tour, PGA Tour, European Tour, Ladies European Tour and Japan Tour. They've coached nine different major winners and four #1 ranked players in the world. They are the authors of four best-selling books, including their newest release Be A Player. They have also created MYGAME, an online Golf School and an iPhone app to give golfers easy access to VISION54 skills. ---
Pia Nilsson, Golf Instruction
---
Pia Nilsson has enjoyed an extraordinary career that has led her to be world-renowned as co-creator of the VISION54 principles, best-selling author and coach.
Pia played collegiate golf at ASU and graduated in 1981. She then went on to play professionally on the LPGA and European Tours. She developed a love for coaching while working with the Swedish National Women's Teams from 1990-'95 and Swedish National Teams 1996-'98 and is consistently ranked among the top teachers in the U.S.
For many years now, Pia has been internationally regarded as a leader in the coaching arena. As such, she stands apart in the golf and sports world as an intuitive and elevated thinker, whose teachings continue to have a profound influence on coaching in golf.
Pia teamed up with Lynn Marriott in 1999 to create VISION54, a breakthrough program that goes beyond the golf swing to incorporate all aspects of the game; physical, technical, mental, emotional, social and spiritual. Based out of Talking Stick Golf Club in Scottsdale, Arizona, VISION54 has been awarded the "Best Golf School in America" multiple times and helps golfers open their minds to believe anything is possible.
Lynn and Pia have coached players to well over one hundred tour victories on the LPGA Tour, PGA Tour, European Tour, Ladies European Tour and Japan Tour. They've coached nine different major winners and four #1 ranked players in the world. They are the authors of four best-selling books, including their newest release Be A Player. They have also created MYGAME, an online Golf School and an iPhone app to give golfers easy access to VISION54 skills. ---
Dr. Paul Rowe, Amateur and Volunteer
---
Paul Rowe has been a valued member of the USGA Green Section Committee for more than 15 years. He cares deeply about the game of golf and has taken the time to learn about the care and maintenance of golf courses. He has put this in-formation to good use as a standing mem-ber of the Arizona Country Club Green Committee, but also to advise green committees throughout the region. Paul has given several presentations at the USGA Regional Conferences throughout the Southwest and Northwest Regions about the role of the green committee and how to be a productive green committee member. He has written articles on the same subject for the Green Section Record magazine. He has volunteered his time to consult with green committees from Minnesota, Idaho and California with the goal of helping these groups be more productive and proactive for the good of their golf facilities and for the good of the game. Paul studied dental surgery at the University of Nebraska and did his residency with the US Military while serving our country. Afterward, he settled in Phoenix, Arizona and started his professional career in dental surgery while staying close to his passion for the game of golf. His friend and mentor, Bob Laubach, got him involved on the green committee at the Arizona Country Club and it has remained a passion of his for approxi-mately 35 years. He is referred to as "America's Green Chairman". As a USGA volunteer, Paul has taken the time to reach out to golf course officials in both Arizona and Minnesota to listen to their concerns and re-port those issues to the USGA staff in the hope of making meaningful changes. He cares about the game, he cares about grass, he cares about golf course superintendents, and most importantly – he does his part to step forward and do what he can to share information and make the game better both now and for future generations. ---
---
2019
John Davis, Journalist
---
A native of Michigan, John Davis was destined to be a journalist. "Ever since I was a kid, first reporting for my hometown newspaper, I knew I wanted to be a sports journalist because it would keep me close to the action.'" Davis ("JD," as friends and colleagues know him), one of Arizona's most prominent sports writers, began his journalism career after completing military service in the U.S. Army as a medical specialist. It was during this time that he began covering golf and covered his first major championship at the 1979 PGA Championship. At the Phoenix Gazette, he continued golf coverage and was introduced to the Phoenix Open, which he has covered more than 30 times. He later served as the golf beat writer for 12 years at the Arizona Republic. In retirement, he continues to excel as a freelance journalist, primarily as a senior writer for the AZ Golf Insider magazine, and provides coverage for the Arizona Republic and various publications, including Golfweek and Sports Illustrated. He has received numerous writing awards in annual state competitions conducted by the Associated Press and United Press International and produced a series of stories exploring multiple facets of golf in Arizona and the history of the game, which was an AP national finalist for Project of the Year across all aspects of news coverage (not just sports). During his tenure at the Arizona Republic, Davis also received the Silver Ingot, which was the most prestigious honor awarded to reporters, for sustained excellence. He is a member of the Media Hall of Fame for the former LPGA Tour event conducted at Moon Valley Country Club and other venues in the Phoenix metro area and has been a member of the Golf Writers Association of America for more than 20 years.
---
Doug Hawken, Business Industry Leader
---
Doug Hawken began working for PING right out of college and, after a 45-year career that saw him advance from assistant to the production manager all the way to president and chief operating officer of PING, he retired in 2017. He is currently serving on the board of directors. Hawken began at PING in 1971, a 22-year-old fresh out of Arizona State University. His first job was to work for the plant manager, which included digging trenches for cement foundations, hauling trash to the dump and cleaning up after the guard dogs. He eventually became production manager and played a key role in PING becoming the first American equipment company to achieve ISO certification which certifies that a manufacturing process, service, or documentation procedure has all the requirements for standardization and quality assurance. In 1994, Hawken's role was expanded to oversee the marketing efforts, leading to the development of an account visitation program. Hawken felt that PING had lost touch with some of its customers. His goal was to create PING disciples in the field through education and hands-on training. The program helped re-build PING's reputation as a leader in technology and custom fitting, while further strengthening customer relationships. Upon his retirement, John Solheim summed up Hawken's contributions: "His accomplishments are too long to list, but we all agree his leadership and contributions are evident company-wide. He's led countless efforts and initiatives to help build PING into the industryleading company we are today. He has a way of connecting with our employees at every level, mentoring and challenging them, while still being a friend. His strong relationships throughout the industry, including with our accounts, media and vendors, have earned him great respect in every facet of our business."
---
Tom Lehman, Professional Golfer and Architect
---
Tom Lehman has played on the PGA TOUR and Champions TOUR for 37 years and has 35 professional victories, including the 1996 Open and TOUR Championships, 2000 Phoenix Open, 2010 Senior PGA Championship, 2011 and 2012 Regions Championship, 2012 Charles Schwab Cup Championship and 2017 Tucson Conquistadores Classic. Lehman played on three Ryder Cup Teams (was captain in 2006) and three Presidents Cup teams. He is the first player to win Player of the Year honors on all three PGA Tours: Ben Hogan (now Korn Ferry)-1991, PGA TOUR1996 & PGA TOUR Champions-2011 & 2012. Lehman's unwavering commitment to the game of golf and the community goes beyond his victorious golf career. Serving as the President and Designer of Lehman Design Group, Lehman has been credited with the work of 16 courses including eight in Arizona: Victory and Founders at Verrado, Encanterro, Verde River Ranch Resort, Sonoran at Tucson National, Quail Run and White Wing at Rio Verde, and the North Course at the Gallery. He's also been part of several Arizona renovations and re-designs: The Country Club at DC Ranch, The Wigwam Gold Course and Phoenix Country Club. Off the golf course, Lehman's charitable activities have made a remarkable impact. In 2010, he was the recipient of the Payne Stewart Award which honors those that share Stewart's respect for the traditions of the game, the game's heritage of charitable support and professional presentation. In Arizona, he serves on the board of Elevate Phoenix, a civic program providing long-term, life-changing relationships with urban youth, and is involved with several charities including Cortney's Place, Hopekids, Children's Cancer Research Fund, Phoenix Crisis Pregnancy Center, Search Ministries, The Changing Lives Center for Women and Children, and the Fellowship of Christian Athletes.
---
Richard Kopplin, Club Management
---
Dick Kopplin has devoted his career to the betterment of the private club industry and today, leads a dynamic firm with a focus on executive searches, industry education, consulting and strategic planning. Following a 35-year career as a general manager and vice president for nationally recognized clubs, Dick started Kopplin Search, Inc. over 20 years ago with the objective of assisting clubs in their search for skilled, competent staff. KOPPLIN & KUEBLER emerged in 2007 as Kurt Kuebler joined the firm, which today, with the addition of partner Thomas B. Wallace III, operates as KOPPLIN KUEBLER & WALLACE. A graduate of the University of Wisconsin at Eau Claire, Dick began his career in the private club industry by managing golf clubs in Wisconsin and Minnesota. His managerial career continued as general manager and vice president of operations, including Castle Pines in Denver, CO, Desert Mountain in Scottsdale, AZ, and PGA West in LaQuinta, CA. His oversight as senior director of clubs with multi-club responsibilities included KSL Recreation Corp. in LaQuinta, CA, Desert Mountain Development Company in Scottsdale, and Castle Pines in Denver. Dick has served on the Executive Committee for nine PGA and Senior PGA TOUR events, has opened five golf courses and four clubhouses while working closely with architect and construction firms.
---
Jeff Spangler, Superintendent
---
Jeff Spangler is one of the leading agronomic experts in the world of golf. He is currently the Senior Vice President of Science and Agronomy for Troon, the world's largest golf management company providing services at more than 460 locations around the globe, including managing 510 18- hole equivalent golf courses. Spangler started his career with Troon at Troon North Golf Club, where he opened the industry leading club with Troon Founder and now Executive Chairman, Dana Garmany, bringing a new level of agronomic conditioning to the resort/daily fee world. Spangler was promoted to Troon's Director of Agronomy in 1993 and later was promoted to Senior Vice President of Science and Agronomy. He continues to oversee all agronomic programs for Troon. Spangler has been instrumental in standardizing high-level golf course agronomics, including environmental conservation, occupational safety and economic management across a global platform of 500 plus golf courses located in 45 states and 33 countries worldwide. Under Spangler's agronomic leadership, Troon facilities around the globe have received numerous awards and accolades, including having multiple courses ranked as "Best Conditioned Golf Course in the U.S." by Golf Digest and multiple ranked within the Top 25 Golf Courses Rated by Conditions by Golf Advisor. Prior to Troon, Spangler served tenures at Scioto Country Club, Muirfield Village Golf Club and The Pebble Beach Company.
---
---